Tag Archives:
tall boots
I spent some time at the mall this weekend lusting over some things that I clearly don't need but desperately want.
Isn't that how it always is when one visits a mall?
Anyway, as I browsed and tried on things and spritzed myself and drank and ate stuff, I realized that there are things that I must simply do or wear or eat…otherwise it doesn't feel like…October.
Because let's face it, there are some things you just do in October. Like drinking an obscene amount of Pumpkin Spice Lattes from Starbucks…wearing boots with everything…or bringing out your cute plaid scarves from storage…or in my case, dousing myself with one of my favorite eau de parfums, Hanae Mori Butterfly or using a slightly heavier eye cream as the weather gets cooler and the heaters start drying out the delicate skin around my eye.
And yes, if you've surfed around this blog you will notice something on the list above I've been lusting over for more than a year now.
This baby right here: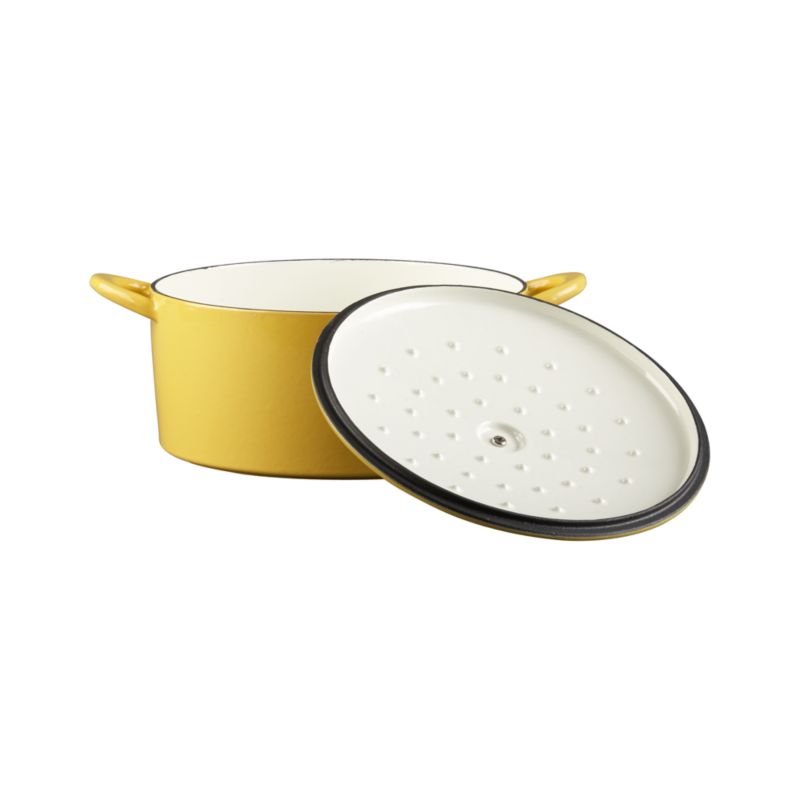 The Mario Batali dutch oven in Polenta.
It's still not mine and I'm slightly bitter about it. Sure, I already have a yellow dutch oven but it doesn't have those cute little nubbins on the inside of the lid for auto-basting purposes. It seems like a minor detail, but I think it's important as I tend to forget to baste at times.
Yes, I have a basting problem. I tend to put something in the oven and forget about it 'til it's done and a little dry.
See? I need this dutch oven. It's October and recipes for roasts and stews are dancing around in my head. Besides, it's a really cute yellow shade that would match the walls of my yellow kitchen perfectly.
My dear readers, what makes you think of October?
Mucho love and laughter,
City Girl to Country Girl